President's Message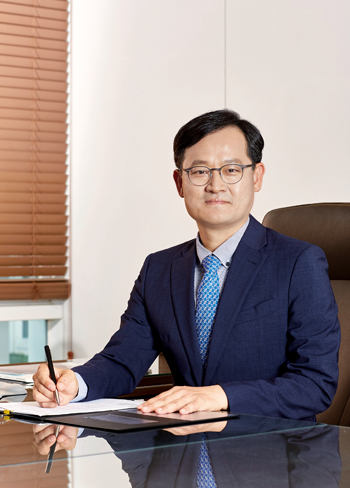 Many thanks
for your kind interest
in our website!
Welcome to the website of the Korea Legislation Research Institute.
The Korea Legislation Research Institute("KLRI") is the only government-funded research institute specializing in legislation in the Republic of Korea.
It was established in July 1990 to support the government in formulating national legislative policies and to contribute to creating a better legislative culture in Korea.
Since its establishment, KLRI has published approximate 300 research reports on legislation annually and has suggested and is proposing effective legislative solutions to pending policy issues, based on its high-quality research outcomes.
We collect and offer information on legislations of various countries around the world, and promote the excellence of Korea's laws by translating them into English. We also share the country's experience and success in economic growth and political democratization, thereby helping the global community better understand its statutes.
We actively take the initiative in promoting cooperation in legislative research by building cooperation systems with research institutes and law schools at home and abroad. Moreover, we enthusiastically carry out projects entrusted by government ministries and public institutions on matters arising in the legislative process.
In 2020, KLRI will do its utmost to firmly establish itself as a global legal research institute by strengthening its capacity for legislative exchange with international organizations and international legislative support agencies. It will further establish this reputation by expanding its overseas research network to conduct more advanced and pioneering research.
Your continued support and encouragement will be highly appreciated. Thank you.
Korea Legislation Research Institute President